Linea Weatherboard & Titan in building repair
The building needed significant work

"It was a no brainer to go with James Hardie – their products have always stood up."
Built in 2000 at the height of deregulation, Sudbury Terrace is a multi-unit apartment complex in Parnell which was identified as a 'leaky building'. The building needed significant repairs to make it weathertight and compliant with present day Building Code requirements relating to fire and structural safety. Remedial work commenced in March 2015 and was programmed to take nine months to complete.
However, major structural and fire safety defects were discovered beneath the cladding, adding an estimated further nine months to the project and taking the forecasted remedial cost from $5.7M to an unprecedented $10.2M.
Andi Burrell, remedial specialist from ANOROC Remediation, specified Linea Weatherboard and Titan Facade Panel as the main cladding of choice for this project. The products were selected in consultation with the client and following a detailed cost benefit analysis of cladding products to support their Financial Assistance Package (FAP) claim. Burrell is experienced in commercial and technical due diligence of building materials – he has been doing this work since 1997. He selected Linea Weatherboard
and Titan Facade Panel for their construction efficiency and competitive pricing.
Titan Facade Panel is robust, yet lightweight, making it quick and easy to install. It comes back-sealed for added protection from moisture and pre-primed on the face and edges ready for painting. Burrell says its quick installation made Titan Façade Panel a cost effective alternative to other monolithic cladding, which would have required plastered joints and a full texture coat prior to painting.
The bold panelised look of Titan Facade Panel contrasts beautifully with the classic lines of Linea Weatherboard. Linea Weatherboard was chosen for both its attractive traditional charm and durability. Manufactured from fibre cement, the product is low maintenance and has a 25 year product warranty.

Performance that works
Behind the cladding, Burrell and the client elected to use RAB Board as a rigid wall underlay. RAB Board is a cost-effective, pre-cladding product used in medium to high-rise construction. "RAB Board offers a number of benefits compared to building paper," says Burrell. "It can be used to achieve structural bracing and fire rating between dwellings which is often difficult to achieve. When used in high wind zones, it is easier to install, and allows quick enclosure – speeding up the construction process, which was important on this type of project."
As the Project Manger representing the Body Corporate on behalf of the owners, Burrell says it was important to give something of value back to the owners, following the significant project delays and cost blowout. Fire safety was also a key factor influencing his decision. Manufactured from fibre cement, James Hardie products are classified as non-combustible materials. They are also resistant to damage from moisture and rotting.
Together, the Linea Weatherboard and RAB Board products offer fire protection with up to 90 minutes fire resistance when used as part of a fire rated system, providing a safer environment for the owners. Burrell is confident about specifying these James Hardie products for other projects, including a new build in Albany, and would recommend the products to others.
He also backs the James Hardie technical team, who he said provided excellent technical support throughout the project. "The technical team is approachable and passionate about the products."

Location
Parnell, Auckland. New Zealand
Featured Products
Industry Professionals
Project Manager was Andi Burrell, Principal of ANOROC Remediation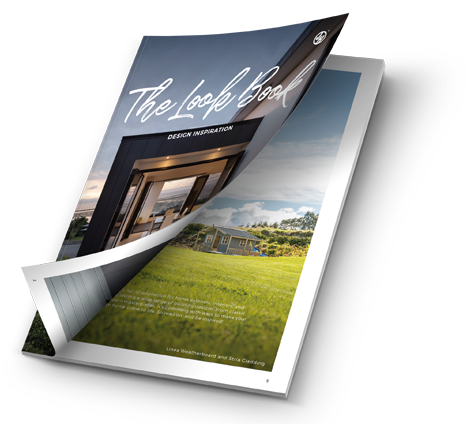 The Look Book
DESIGN INSPIRATION
The Look Book is full of inspiration for home exteriors, interiors, and outdoor areas, covering a wide range of building designs. From classic to modern masterpieces, it's brimming with ways to make your dream home come to life. So download a copy, and be inspired!
NEED SUPPORT?
For immediate general and technical assistance you can call 0800 808 868
Talk to one of our CustomerLink or Technical Team Consultants
get
THE JAMES HARDIE PRODUCT GUIDE
See
INSPIRATIONAL IMAGES OF OUR PRODUCTS