Titan Facade Panel provides durable solution
Earthquake repairs and rebuild

"We are pleased we went down the James Hardie route."
The township of Kaiapoi was badly damaged in the Canterbury earthquakes. A number of facilities were affected including the Kaiapoi Aquatic Centre. The Aquatic Centre is an indoor heated facility consisting of a 6-lane 25m main pool and a 12 x 6m learners' pool. The pools and concourse survived the quakes relatively intact whereas the bulk of the building envelope sustained significant damage and required a complete rebuild.
Warren and Mahoney was appointed as the architects for the rebuild and Higgs Construction was the main contractor. Following an 11 month construction period, the Centre was handed back to the Waimakariri District Council in July 2013 and was officially re-opened by the Prime Minister, John Key in August 2013.
Working to a tight budget and programme, the scope and nature of the repair work required an economical, durable solution for a demanding aquatic environment. Titan Facade Panel comprises a large majority of the internal finish and lining after Villaboard Lining was applied to the ceilings and family change areas, providing a modern, clean look to the Centre.

Durability
"A key factor in using the Titan Façade Panel was that it was fit-for-purpose, as well as being easy to work with. Sheets were cut to size and delivered to site, helping with construction efficiencies," says Paul Harris, Director of Higgs Construction. Waterproofing was an essential element to the structural integrity of the building as was the provision of surfaces which were easily cleaned, non-porous and hygienic.
Titan Facade Panel is pre-sealed on all six sides and primed on the face and edges ready for painting, whereas other systems require a producer statement before painting. "The project was originally specified with another product. We suggested implementing an entire James Hardie solution to the project architect, Warren and Mahoney," says Harris. "We use Titan on CLD as our default product and were confident it would perform in this environment."
Both the Titan Facade Panel and Villaboard Lining are well suited to the high moisture environment of the Centre, as they are resistant to damage from moisture and rotting when installed and maintained correctly.
The New Zealand made materials are designed and tested for the aquatic environment and perform the same way to internal weathering when applied indoors, as to an exterior application.

Location
Kaiapoi. New Zealand
Featured Products
Industry Professionals
Designed by Warren and Mahoney, built by Higgs Construction
SIMILAR PROJECTS
Titan Facade Panel used for educational building
Commercial | New Build | Education
Titan Facade Panel used for educational building
Commercial | New Build | Education
New Zealand's first green schooling development, Mission Heights Primary School was designed in response to the Ministry of Education's new national standards
VIEW CASE STUDY
Titan Facade Panel practical & modern
Commercial | New Build | Education
Titan Facade Panel practical & modern
Commercial | New Build | Education
Having moved out of its rundown circa- 1940s pre-fab building in an industrial part of town, Silverdale School's new premises is a $9m state of the art facility
VIEW CASE STUDY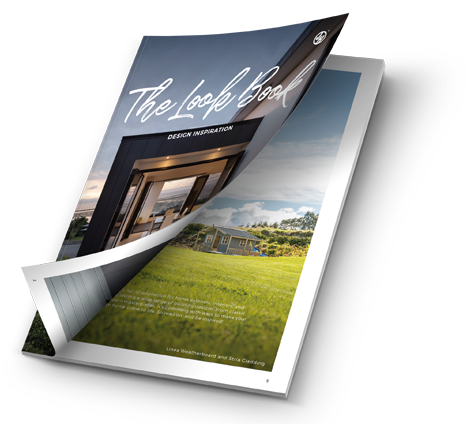 The Look Book
DESIGN INSPIRATION
The Look Book is full of inspiration for home exteriors, interiors, and outdoor areas, covering a wide range of building designs. From classic to modern masterpieces, it's brimming with ways to make your dream home come to life. So download a copy, and be inspired!
NEED SUPPORT?
For immediate general and technical assistance you can call 0800 808 868
Talk to one of our CustomerLink or Technical Team Consultants
get
THE JAMES HARDIE PRODUCT GUIDE
See
INSPIRATIONAL IMAGES OF OUR PRODUCTS