Titan Facade Panel used for educational building
Products were specified for their simplicity and expediency

"We hope this is the future of educational buildings for New Zealand."
New Zealand's first green schooling development, Mission Heights Primary School and the adjacent Mission Heights Junior College, was designed in response to the Ministry of Education's new national standards, which puts a strong focus on enquiry-based learning. The two schools opened in February 2009, will eventually cater for more than 1,800 students.
Located on an 8.7 hectare site, the schools share core student services and facilities such as the library, gymnasium, administration block and performing arts centre, while the primary school has its own teaching spaces and multipurpose hall. The total building coverage is approximately 10,500m2. A real departure from the traditional educational buildings of the past, the design by ASC Architects features long, white two-and-a-half-storey buildings with a precise, modernist, transparent aesthetic.
"It was important to undo the community's preconception about what public-school education should be," says architect John Sofo. "Our aim was to provide real civic, visible, accessible buildings that were open and light – a place where looking out the window is encouraged and seeing each other working is good. The students need to know that they're going somewhere special.

Material selection
With no New Zealand Green Star tool available against which to compare the design of Mission Heights School, ASC Architects, GHD Engineers and the New Zealand Green Building Council devised an interim tool based on the existing commercial tool and the Australian rating.
Low-VOC materials – paint, carpets, wallboards – were selected to achieve the 4-Star rating, and the buildings were specifically designed to enable natural ventilation, solar heating, intuitive and energy-efficient lighting, a wind turbine, and rainwater harvesting. Despite the 20m fall from one end of the site to the other, no earth was removed from the site during excavations.
James Hardie products were specified for their simplicity and expediency, and were used on the gymnasium building. Its exterior is predominantly clad in profiled metal, with Titan Facade Panel used as infill accents on the walls and wing shaped bevelled bulkheads. Inside the gymnasium, white HardieGlaze Lining with aluminium jointers provides a durable, waterproof lining for the bathrooms and toilet walls.

Location
Flat Bush, Auckland. New Zealand
Featured Products
Industry Professionals
Designed by ASC Architects and built by Astor Construction.
SIMILAR PROJECTS
Titan Facade Panel practical & modern
Commercial | New Build | Education
Titan Facade Panel practical & modern
Commercial | New Build | Education
Having moved out of its rundown circa- 1940s pre-fab building in an industrial part of town, Silverdale School's new premises is a $9m state of the art facility
VIEW CASE STUDY
Stria Cladding provides cost effective solution
Commercial | New Build | Education
Stria Cladding provides cost effective solution
Commercial | New Build | Education
The kura provides a learning environment that reflects Māori cultural values and aims to revitalise Māori language, knowledge, and culture.
VIEW CASE STUDY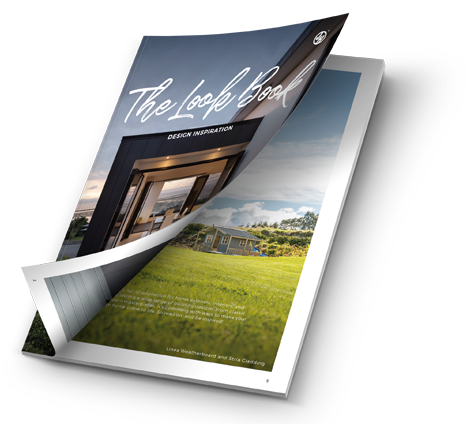 The Look Book
DESIGN INSPIRATION
The Look Book is full of inspiration for home exteriors, interiors, and outdoor areas, covering a wide range of building designs. From classic to modern masterpieces, it's brimming with ways to make your dream home come to life. So download a copy, and be inspired!
NEED SUPPORT?
For immediate general and technical assistance you can call 0800 808 868
Talk to one of our CustomerLink or Technical Team Consultants
get
THE JAMES HARDIE PRODUCT GUIDE
See
INSPIRATIONAL IMAGES OF OUR PRODUCTS