Invibe a durable surface for medical centre
Antimicrobial properties make it ideal for applications where hygiene is essential

"It performs amazingly and looks amazing, too."
Invibe panel by James Hardie has been used on the internal walls of this new general practice medical centre in Pegasus to provide a high-impact resistant, durable surface in treatment and surgery rooms.
When it came to selecting building materials for the new medical centre hygiene was key. The products needed to be low maintenance and easy to clean to maintain a high standard of hygiene. The previous centre had painted walls which were hard to keep clean. Unlike painted surfaces, the design integrity of Invibe panel is maintained over time due to its high level of coating performance.
It is resistant to fading, yellowing, peeling and flaking and provides good resistance to abrasion, wear and light surface scratching. Made from James Hardie 6 mm thick cement-composite substrate that is coated using UV coating technology, durability is part of Invibe panel's core DNA. The paint contains no Volatile Organic Compounds and is fully cured using UV light.
This gives them a tough glass-like finish which is moisture resistant. The UV cured surface offers improved scratch and chemical resistance.

Antimicrobial properties
An antimicrobial silver additive in the UV clear coat protects all Invibe Panel against microbial activity. This makes Invibe Panel ideal for applications where hygiene is essential. The additive used gives them long term and effective antimicrobial properties, making them resistant to bacteria and mould.
Rachel Fitzgerald, Practice Manager, is pleased with the look and performance of the product, saying, "It performs amazingly and looks amazing, too."

Location
Pegasus Town, Canterbury. New Zealand
Featured Products
Industry Professionals
Project manager - Aaron Orchard, DNA Group
SIMILAR PROJECTS
Linea & Titan in cladding renovation
Commercial | Redevelopment | Healthcare
Linea & Titan in cladding renovation
Commercial | Redevelopment | Healthcare
In 2007, a major refurbishment began of three 1970s' buildings located on the hospice's new site in Hillcrest.
VIEW CASE STUDY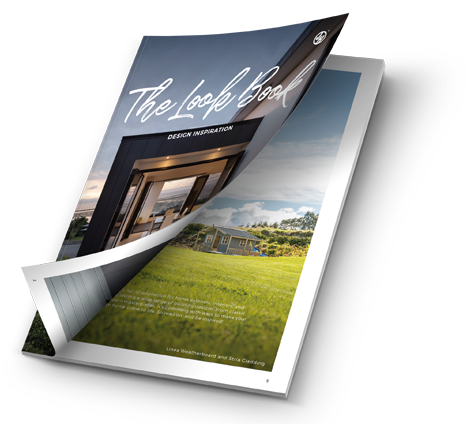 The Look Book
DESIGN INSPIRATION
The Look Book is full of inspiration for home exteriors, interiors, and outdoor areas, covering a wide range of building designs. From classic to modern masterpieces, it's brimming with ways to make your dream home come to life. So download a copy, and be inspired!
NEED SUPPORT?
For immediate general and technical assistance you can call 0800 808 868
Talk to one of our CustomerLink or Technical Team Consultants
get
THE JAMES HARDIE PRODUCT GUIDE
See
INSPIRATIONAL IMAGES OF OUR PRODUCTS