ExoTec used in feature soffits at Newmarket Station
Expressed joint panel appearance with ExoTec

"A benefit of using James Hardie products was the quality control and uniformity of the finish, with the edges perfectly sealed and protected before arriving on site."
To cope with the massive increase in patronage of Auckland's trains over the past five years, ARTA and KiwiRail have redeveloped Newmarket Station. The city's second busiest rail station, it caters to around 3,500 passengers a day. By 2016, following the completion of electrification, 17,000 passengers are expected to be using Newmarket Station.

Opus International Consultants needed to ensure the station's design worked functionally as well as within the context of the adjacent buildings and the greater Newmarket area. The focal point of the station is the Concourse, an open, airy space that addresses Station Square and houses the ticket office and toilets. Escalators, stairs and lifts link to the platforms below. A 'floating roof canopy' with a central skylight encloses the concourse and parts of the platform level with high louvres, glazed walls and skylights providing protection from the elements.

In addition to extensive glazing, pre-finished ExoTec Facade Panel was used both internally and externally on the soffits, facade and walls of the Concourse. Bright-blue angled ExoTec Facade Panel at the front entrance around the link bridge contrasts with the more subdued warm grey palette.
"We chose to highlight rather than hide the exposed [Top Hat] fixings used with the ExoTec Facade Panels," says designer Stefan Geelen. "This look goes with the station's design ethos and complements the exposed structure."
Locally sourced product
Originally another prefinished imported fibre cement product was specified for the project, but Hawkins suggested the use of ExoTec Facade Panel as a locally manufactured alternative to meet the client specifications and Hawkins' programme. The designers agreed.

"We needed a very durable, long-lasting product," explains Geelen.

"What's more, there was less lead time with a locally produced product so it took the pressure off the programme. Another benefit of using a James Hardie product was quality control and uniformity of the finish, with the edges perfectly sealed and protected before arriving on site."

Noraldin Ibrahim, Project Manager for Hawkins Infrastructure, says installation of the ExoTec Facade Panel went smoothly and was carried out by subcontractor Astor Construction, which received product and installation training from James Hardie's technical staff.
Location
Newmarket, Auckland, New Zealand
Featured Products
Industry Professionals
Designed by Stefan Geelen – Opus International Consultants and built by the team at Hawkins Infrastructure
SIMILAR PROJECTS
ExoTec Facade Panel in clever design
Commercial | New Build | Office
ExoTec Facade Panel in clever design
Commercial | New Build | Office
This NZIA regional award-winning mini "MegaTower" in Merivale is a mixed use office space that has become an iconic building in this well-known part of Christchurch.
VIEW CASE STUDY
RAB Board solution for Wellington Airport
Commercial | Redevelopment | Airport
RAB Board solution for Wellington Airport
Commercial | Redevelopment | Airport
When asked by Format Interiors to help provide a cladding solution for Wellington Airport's rental car kiosk extension, the iConstruct team worked with RAB Board and ExoTec Facade Panel
VIEW CASE STUDY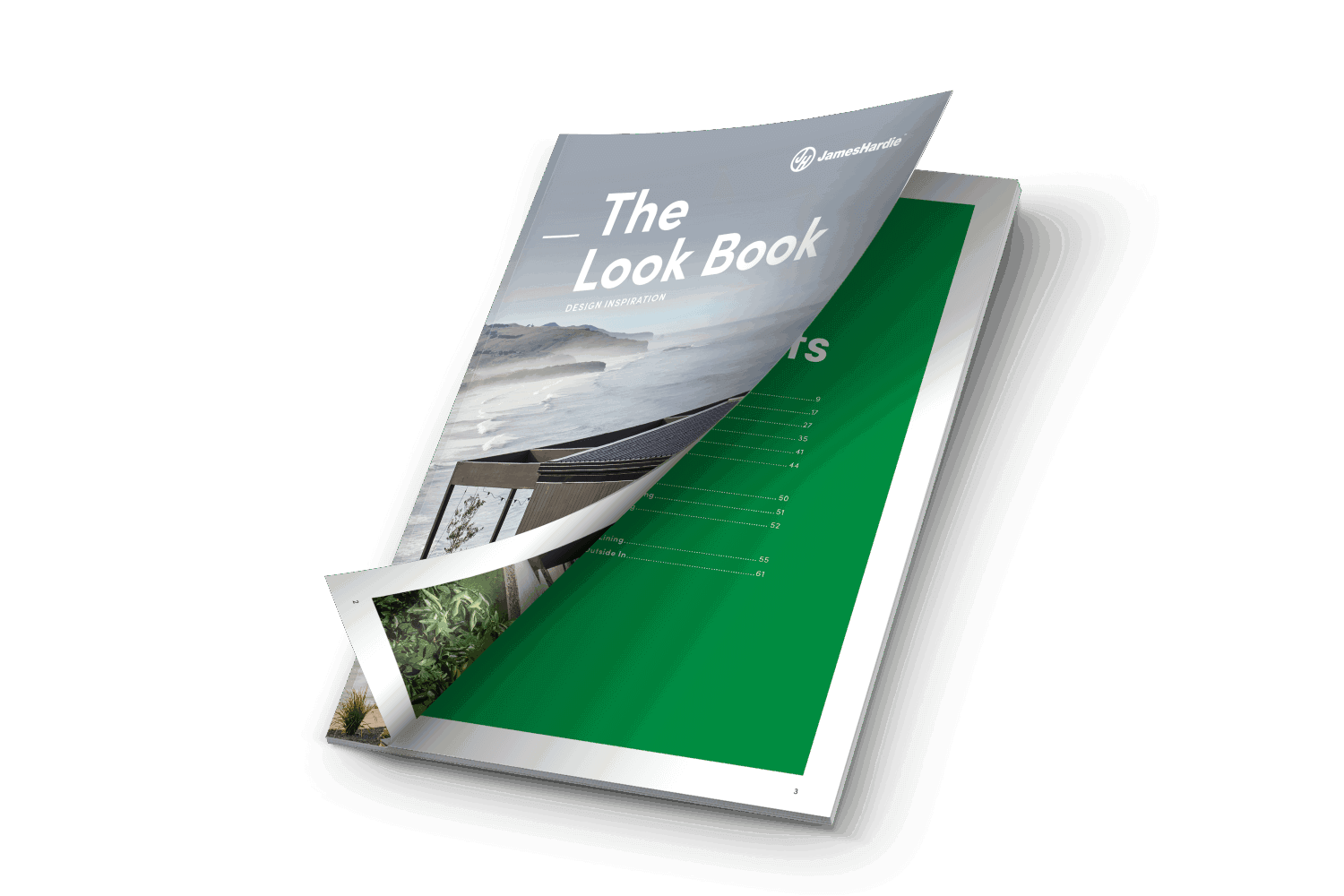 The Look Book
DESIGN INSPIRATION
The Look Book is full of inspiration for home exteriors, interiors, and outdoor areas, covering a wide range of building designs. From classic to modern masterpieces, it's brimming with ways to make your dream home come to life. So download a copy, and be inspired!
NEED SUPPORT?
For immediate general and technical assistance you can call 0800 808 868
Talk to one of our CustomerLink or Technical Team Consultants
get
THE JAMES HARDIE PRODUCT GUIDE
See
INSPIRATIONAL IMAGES OF OUR PRODUCTS